It's that time again… SHOWTIME!
Upcoming ICES shows:
ICES- Long Beach, CA August 20 & 21, 2023
ICES- Miami Beach, FL October 29 & 30, 2023
Make sure to stop by our booth check out our live demos, see before and afters, and ask us how to spin the prize wheel!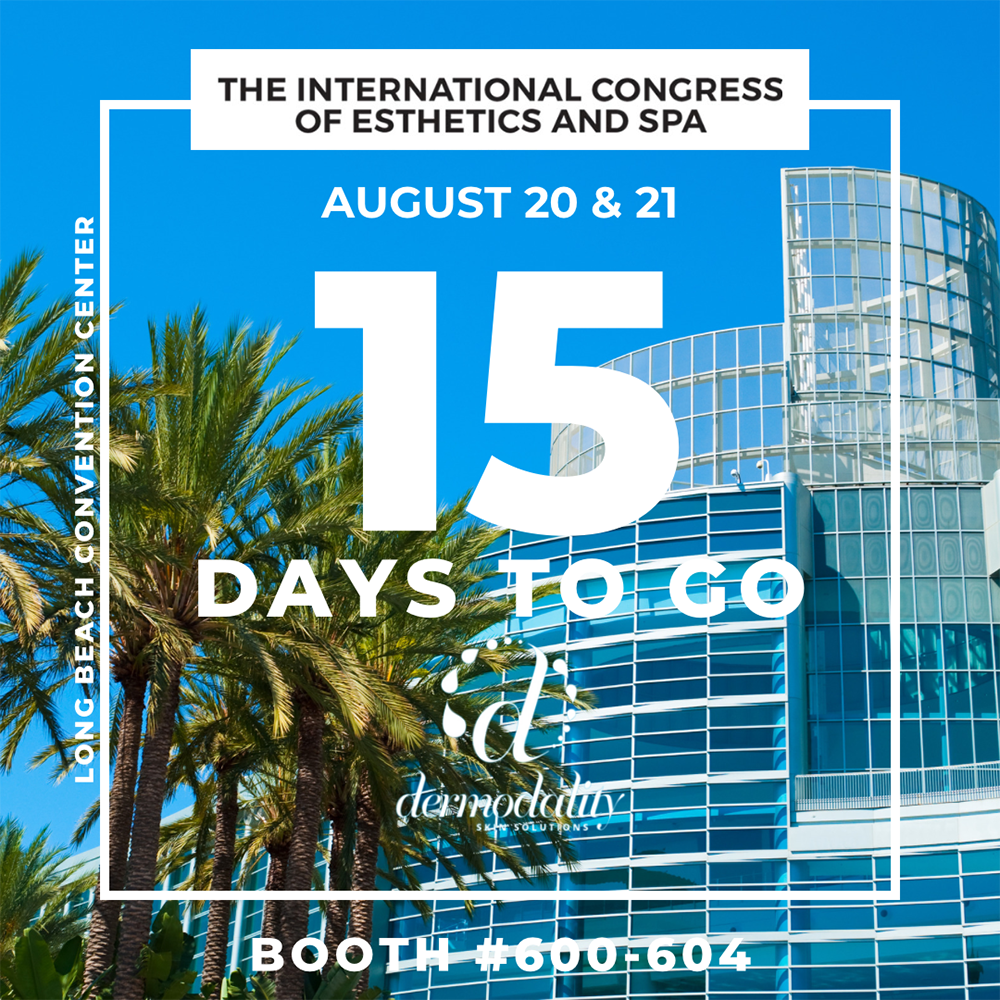 Clean and Blemish-Free August!
Help clear up your clients' skin with these crystal clear deals!
5 Piece Retail Size Blemish Kit 20% OFF!
Blemish Control Cleanser
Blemish Toner
Blemish Control Pads
Blemish RX Serum
Weightless Moisturizer  
2 Piece Retail Size Blemish Duo 20% OFF!
Blemish Control Pads
Weightless Moisturizer 
You can order these specials through your PRO account or call us. Don't miss miss out on this amazing special!
Zoom Classes
Don't forget to join us on Monday, July 17th for a FREE Zoom introductory class on all things Dermodality. Make sure to register online. Did we mention that we will be giving away prizes?!
2-Day Chemical Exfoliation Classes
Our 2-Day Advanced Exfoliation Classes are live monthly in Las Vegas, NV and San Marcos, CA. To register, log into your PRO account and click the training tab on the  homepage of the website! Remember, with the purchase of the this course you receive a kit and our new manual 😊
ZOOM – SEPTEMBER 12th & 13th
SAN MARCOS, CA – SEPTEMBER 11th & 12th
LAS VEGAS, NV – SEPTEMBER 25th & 26th
75hr Laser Course
We have a few more spaces left for our ADVANCED 75 HOUR  LASER COURSE in Las Vegas, NV. SPACES ARE  LIMITED!
Call us today to register 760-280-9007
YouTube Videos
Be sure to check out our videos on the Dermodality YouTube channel. We have many product application videos as well as mini webinars explaining our brand.
Chemical Exfoliation & Microneedling Bundle
On sale for $1,300!
 Take both of these classes at a great discount! Limited time offer, sign up today!
You will receive a kit of Dermodality products along with a Microneedling device with the purchase of this course.
KIT INCLUDES:
Mandelic+ Hybrid AHA 1oz
Pumpkin Enzyme ACCELERATOR 4oz
Moisture Soothe Plus 8oz
Retinol Cascade 10/10 POWER Booster
Mandelic & Green Tea Cleanser 150ml
Peptide Plus Moisturizer 50ml
Ageless Moisturizer 50ml
Revitalizing Super Serum 30ml
Hyaluronic PRO 8oz
Plus a full Dermodality kit for over 50 treatments with products valued at $472 for Chemical Exfoliation Course!
DON'T MISS OUT ON THIS LIMITED TIME OFFER!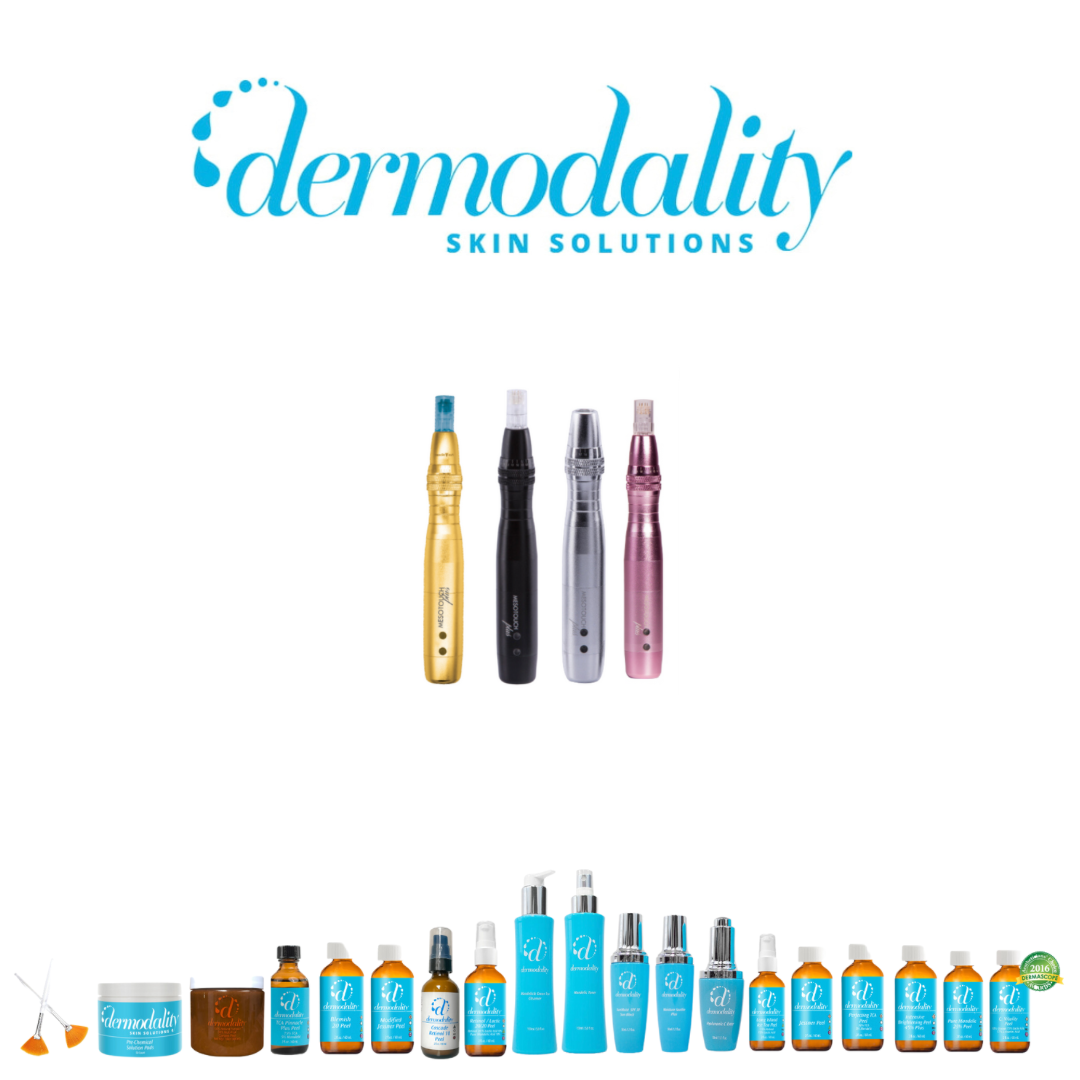 XOXO – Team Dermodality
Copyright © 2023, All rights reserved.
Our mailing address is:
737 Windy Point Drive  Suite 107
San Marcos, CA 92069