Award Winning Professional Products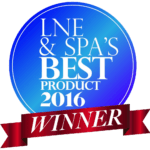 Dermodality Pumpkin & Multifruit Peel
Benefits:
Exfoliates surface cells
Binds moisture to the skin
Softens the appearance of fine lines and wrinkles
Improves texture and pliability of the corneum layer
Helps drive highly refined anti-oxidants, vitamins & nutrients into the skin
Provides for the perfect extraction opportunity
Helps destroy surface area bacteria
Pre-conditions (prepares) skin for more aggressive
Combine with Dermodality Hybrid Peels for the perfect micro-exfoliation
C: Vitality AHA Peel
Voted Best Peel of 2016 Finalist by Dermascope Magazine
This award-winning peel contains highly concentrated set of vitamins and fruit-driven antioxidants that contain skin balancing nutrients that replaces traditional enzyme scrubs. Made with Bilberry Extract for better penetration and anti-inflammatory ingredients for minimal irritation.
Dermodality Pumpkin & Multifruit Peel
New and advanced paraben fee formulation
A 30% formulation of Glycolic and Lactic Acid with an approx. pH 3.2. Formulated to provide deep exfoliation for facial area, allowing acids to effortlessly penetrate clogged pores and assist in cell proliferation. Used as a chemical peel treatment or in conjunction with other facial treatments such as micro-dermabrasion and other treatment peels.
Prescription Mask System
This system is a sophisticated kit of blended raw materials that enables the esthetician to completely customize service treatments specific to primary and underlining conditions present in each of the seven facial zones. Dermodality uses raw, concentrated components are free of additives and fillers.
Spa professionals blend unique formulations specific to the individual, which provide results no one can replicate. When our complexes are added into our masks, the strength is 500% stronger with Prescription actives and the highest concentration formulations the FDA allows.
Benefits:
Assess the skin's 7 Zones
Blemish, Anti-Aging, Sensitive Rosacea skin conditions
Customized Formulas
Highest concentration formulations the FDA allows
Read More